Holland Wright, DMD, MS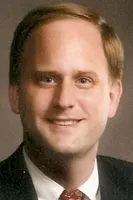 Dr. Holland Wright has been setting the highest standards of excellence in periodontics for over nine years. He completed his undergraduate education at Vanderbilt University, then earned his Doctor of Dental Medicine degree at the University of Kentucky. Dr. Wright then completed a specialized residency in periodontics at the University of Kentucky College of Dentistry, where he received his Master of Science degree.
Dr. Wright is a Board-certified Diplomate of the American Board of Periodontics, and a member in many leading dental organizations, including the American Dental Association, Georgia Dental Association, Southwest District Dental Association, American Academy of Periodontists, Southern Academy of Periodontists, and the International Congress of Oral Implantologists, among others. Since his training began, Dr. Wright has placed over a thousand implants, primarily using the renowned Straumann dental implant system. He is a member of the International Team of Implantologists, a selective group of surgeons, dentists, lab technicians and research scientists who advise the development of the Straumann implant system.
In his spare time, Dr. Wright enjoys hunting, golf, and college football. He and his wife, Margaret Laurie, have five children.